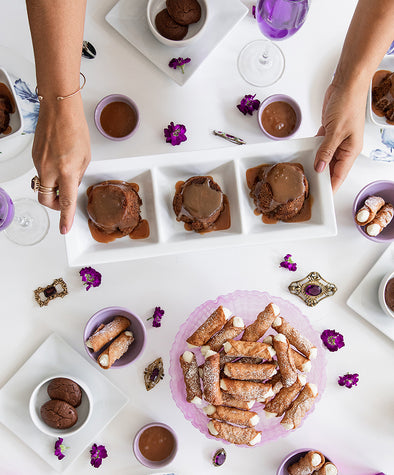 Always gluten free. Always handmade. Always super yummy.
Our desserts taste like actual, real desserts. They're not "good for gluten free"...they're just really good.
Our Philosophy
All of our products are made in a dedicated gluten free kitchen.
Elegant Gluten Free Where It Wasn't Before.
When I had to give up gluten, I couldn't find anything that came close to an elegant gluten free dessert on the market. I started Violeta to provide something for people like me, who want to serve one (amazing) dessert to everyone.
Or you know, just eat some great stuff by yourself...with wine...after your kids are asleep...
LEARN MORE ABOUT OUR STORY
Follow Us on Instagram for More Sweet Updates!